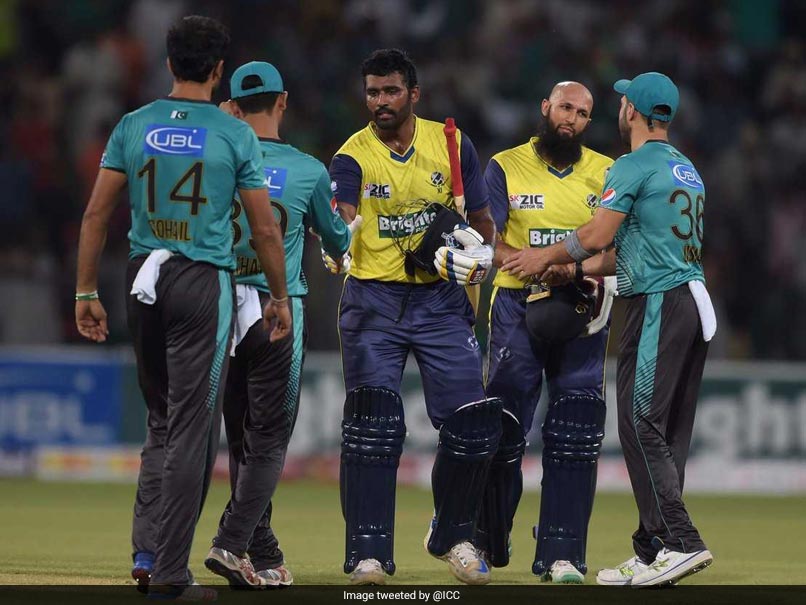 "It is great. The hospitality, the support from the crowds at the ground".
Former New Zealand batsman Grant Elliott, part of the World XI squad on Pakistan tour on Friday said that the security arrangement is "amazing" and hoped to see the return of Test cricket to the country.
Sami further said that the level of confidence has increased significantly in the last few years, but added that the complete return of global cricket in Pakistan is going to be a gradual and slow process.
"They were so pleased, saying thank you, and they were so excited by the players being there".
"The reaction of the Pakistanis who were at the ground is something I have never seen in my life", said Clarke, who attended the first two matches.
"I have always spoken to my county and other league teammates to encourage them for playing in Pakistan".
The efforts of the ICC and the PCB had already started bearing fruit before the series had even begun when Sri Lanka and the West Indies agreed to visit the country later this year.
Du Plessis was one of five South Africa players in World XI, along with Hashim Amla, David Miller, Morne Morkel and Imran Tahir.
The last series in Pakistan was against the Zimbabweans in May 2015. "We got some food delivered at the hotel, and we had some good time to spend together as a team, so that's wasn't an issue at all", said Faf. Now, the next steps have to be taken, meaning can they be rolled out in more than one city over a longer period of time. "It has been very successful and very well-received here in Pakistan", Flower added.
The ICC provided and funded security resources for the Pakistan Cricket Board (PCB) for the three-match series, which Pakistan won 2-1, and ICC's head of media and communication, Sami ul Hassan, says that ICC will continue to contribute towards the revival of worldwide cricket in Pakistan.
The likes of Darren Sammy were paid up to $50,000 for the PSL final.