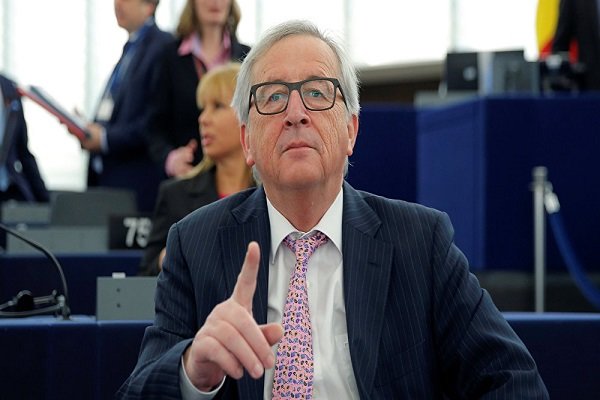 The EU set a deadline of October - when leaders are scheduled to meet in Brussels - to decide if "sufficient progress" has been made on the exit bill, citizens' rights and the Northern Ireland border issue.
European leaders are expected to decide in October whether talks have progressed enough to move on to future arrangements and Downing Street said next Thursday's meeting between Barnier and Davis would give an indication of the state of play.
"We believe that we need the European Union to show some more imagination and flexibility when it comes to these discussions", she said.
Turkey began European Union membership talks 12 years ago, but the negotiations are at a standstill despite European Union promises to speed them up if Ankara stops migrants leaving for Europe.
President Jean-Claude Juncker heaped more pressure on the UK's Brexit stance talks when he said that none of the British position papers published prior to this week's negotiations were "satisfactory".
The Brexit secretary is determined not to table a figure for the price the government is willing to pay to settle Britain's obligations as it leaves the European Union - believing that putting a figure on it would be a poor negotiating tactic.
Officials from Brussels and the United Kingdom were continuing negotiations in the latest round of the withdrawal process, but Juncker's comments are further evidence of the European Union's frustration with the approach being taken by the PM and Brexit Secretary David Davis.
The divorce bill has become a major sticking point in negotiations between Britain and the EU. Staying in the single market means accepting the direct jurisdiction of the European court of justice, which the government has promised to quit on Brexit day.
Juncker says that Prime Minister Theresa May and her Government's handling of the Brexit process had an "enormous amount" of issues.
He said, "We can't mix things up" and insisted "first resolve the past before imagining the future".
A source close to Corbyn said killing off the bill was not the aim of the party leadership and some pro-EU lawmakers in constituencies where voters supported leaving the bloc might find it hard to scrap laws that are central to Brexit.
"I would like to be clear that I did read with the requisite attention all the papers produced by Her Majesty's government; I find none of them truly satisfactory".