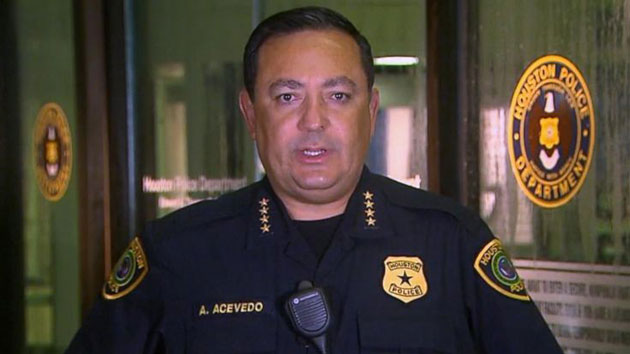 Houston officials on Tuesday confirmed the death of police Sgt. Steve Perez, who drowned in his vehicle on Sunday after being trapped by Harvey floodwaters as he was attempting to drive to work.
Acevedo said Perez never arrived to work on Sunday and contacted his wife, who said she had not heard from him since 4 a.m. that morning.
Sergeant Steve Perez who worked in traffic enforcement drowned in Houston while driving through an underpass during the floods. "Sgt. Perez lost his life because he tried to make it happen, he tried to get at his post ..." The aftermath of storms like Harvey are marked by heartbreak and, as Long said while encouraging Americans to support its victims, moving forward will be about helping Texas "find a new normal".
Officers realized the next day that Perez had not shown up to either station, and they combed a search area that led them to Hardy Toll Road and Beltway 8.
Chief Acevedo says Sgt. Perez was one of the sweetest people in the department, calling him a gentle public servant.
"We could not put more officers at risk for what we knew in our hearts would be a recovery mission", he said.
Turner added that Perez had been so determined to report for duty that morning, that when his wife urged him to reconsider leaving home, he responded, "I've got work to do".
The officials did not give the officer's name, but said he had been with the department for more than 30 years.
"Once our dive team got there it was too treacherous to go under and look for him", he said.
Police notified Perez's family at the sergeant's home, Acevedo said.
According to the paper, the officer's death is the 15th confirmed fatality related to Harvey.