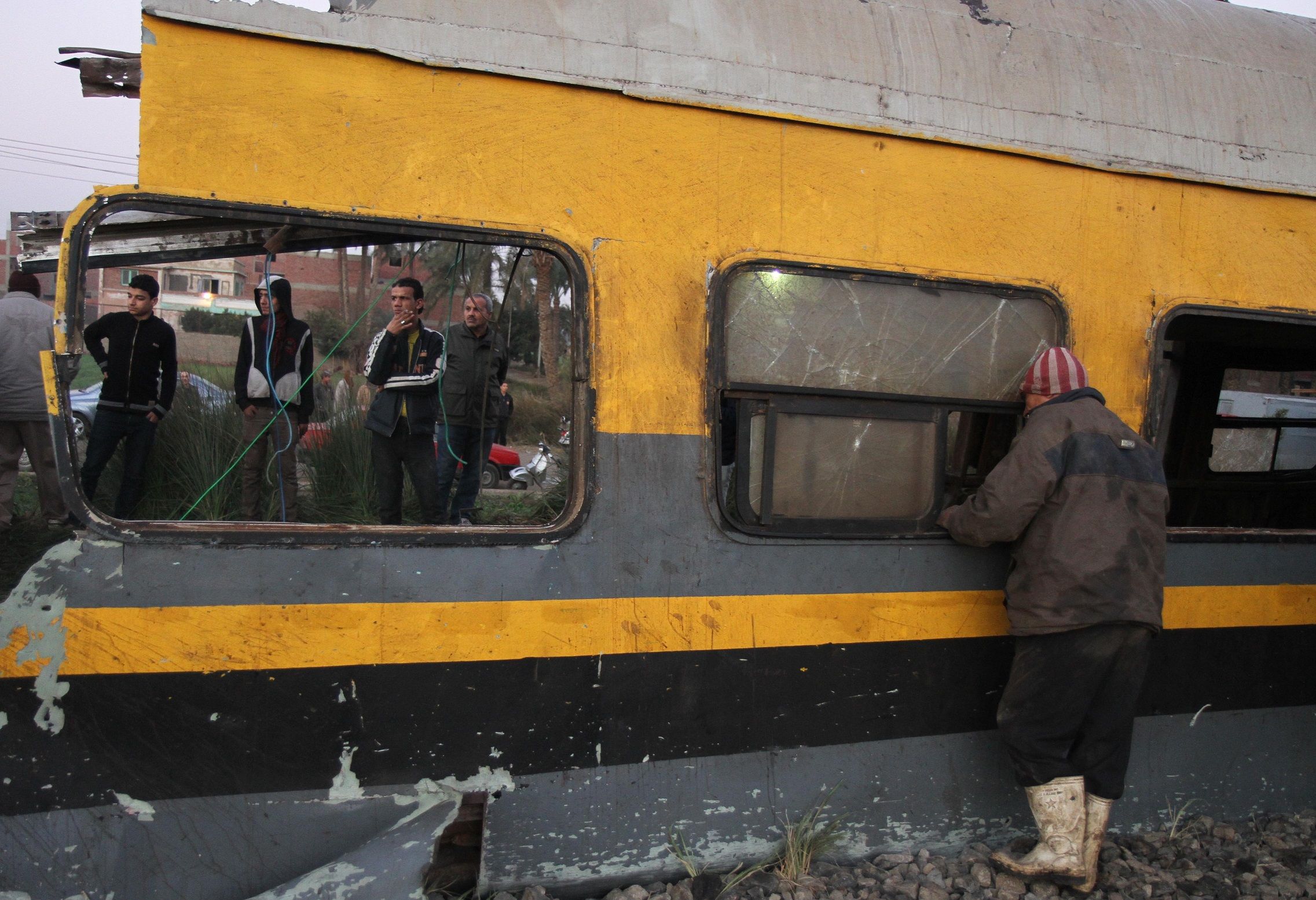 The collision involved one train that had been traveling from Cairo and another from Port Said, according to Al-Ahram newspaper.
Disaster struck when two trains - one travelling from Cairo, the other from Port Said - collided in Alexandria, local media reports.
As many as 28 people were killed and 80 injured after two trains collided in the Egyptian city of Alexandria.
Friday's collision was the latest in a series of deadly accidents that have claimed hundreds of lives over the years.
A medical official told state TV some wounded people were still stuck in the trains.
After nightfall, cranes aided by floodlights began to remove the wreckage off the tracks to allow rail traffic to resume.
In July 2008, at least 44 people died near Marsa Matruh in northwest Egypt when a runaway truck hurtled into bus, truck and several cars waiting at a level crossing, shunting the vehicles into the path of a train. Rescue teams, meanwhile, continued to look for more bodies and injured passengers inside the carriages.
The statement did not say what caused the accident, only that the authority's experts would investigate.
The head of the ambulance services in the Alexandria's western sector, Dr. Mohamed Abu Homs, said the collision took place in the district of Khorshid, southeast of the city.