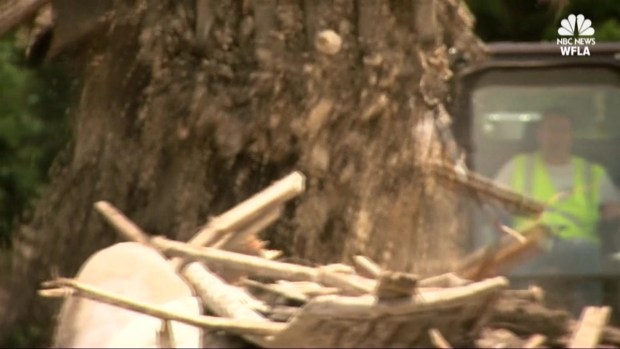 "The pH of a traditional Moscow Mule is well below 6.0", the bulletin reads. With such low pH levels, the acidic drinks could cause copper to leak into the drink or food being served, and that could lead to copper poisoning.
The Alcoholic Beverages Division of the State of Iowa is concerned with the interaction of those contents with the copper mug and issued an advisory bulletin in late July to warn of potential health risks. That includes liquids like fruit juice, vinegar, wine and Moscow Mule cocktails.
The vodka drink traditionally comes in a copper mug.
Iowa and many other states have adopted the FDA Model Food Code, which bans copper (and copper alloys, such as brass) from coming into direct contact with acidic foods that have a pH below 6.0.
The Alcoholic Beverages Division reminds businesses they can not serve Moscow Mules in mugs with a copper interior.
The National Institutes of Health said that while sudden acute copper poisoning occurs rarely, long term exposure to copper may result in serious health problems such as liver failure and even death. A different interior should line the inside of the cup, such as stainless steel and nickel. It could cause stomach pain, vomiting, diarrhea, and jaundice.
"In poisonings from a long-term buildup of copper in the body, the outcome depends on how much damage there is to the body's organs", the NIH said.