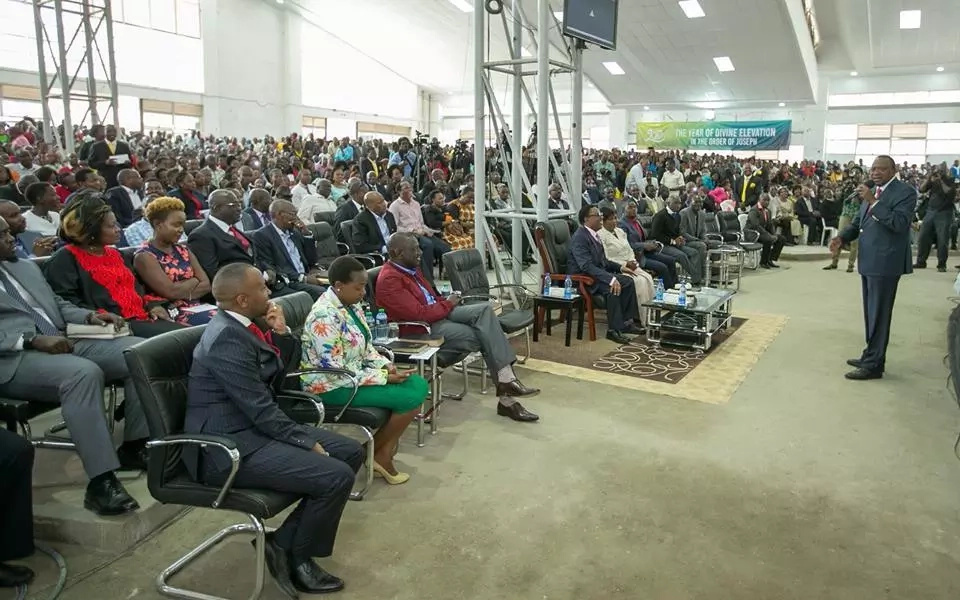 Reaction to the result could partly depend on the performance of Kenya's electoral commission, which will collect vote counts from more than 40 000 polling stations.
Tensions have soared in east Africa's richest economy as the campaign ended with the murder of a top election official, and Odinga has repeated claims the vote will be rigged.
"We are fearful because before there was rigging and that led to violence", said orange seller Christine Okoth.
Limo acknowledged claims of malfunctioning voting machines, which have circulated online, saying there have been "three or four cases of malfunction where the system needed restarting" but added that for the most part things have "gone well".
The speech came hours before 20 million Kenyans registered by the country's electoral body head to the polls, which are set to open at 6 a.m.
Former US president Barack Obama, whose father was born in Kenya, led a chorus of global calls on the eve of the vote for a peaceful election.
"I feel good. I feel positive because we ran a positive campaign", Kenyatta said after casting his vote.
In March 2013, Kenyatta, defeated Odinga, despite charges of crimes against humanity by the International Criminal Court (ICC) over the 2007-2008 violence. The ethnic violence that followed killed 1,200 people and displaced 600,000.
Chief EU observer Marietje Schaake said polling stations were busy and people were eager to cast their vote.
Election officials say the victor of Kenya's presidential race must get more than 50% of the votes as well as one-quarter or more votes in at least 24 of Kenya's 47 counties.
Fears of violence this time have prompted many to leave their homes for their ethnic heartlands.
Mr. Owiti said he was skeptical that the elections would be credible, having already spotted the names of two dead people, both acquaintances, on the voting register.
The men belong to two of the country's main ethnic groups, Kenyatta from the Kikuyu, the largest, and Odinga the Luo. "God bless Kenya", Odinga said in a statement. "We also call for impartial and human rights compliant conduct of the police and security forces as a cornerstone for peaceful elections".
Voters formed long queues at many polling stations before dawn, waiting for the chance to cast ballots in a tightly contested race for the presidency as well as for more than 1,800 elected positions, including governors, legislative representatives and county officials.
Kenyatta, 55, is seeking his second and final five-year term as his long-time rival, Odinga, 72, is putting up a stiff fight. A recently instituted gender quota for the country's parliament has also prompted a backlash in the form of widespread violence against women running for office.
Scola Wambui, Kiingati's daughter, said her mother was delighted to vote.
In the past few days, the opposition has expressed concern about the IEBC's announcement that network coverage was too bad at some polling stations to transmit results electronically.
Former U.S. Secretary of State John Kerry is among global observers who will be monitoring the election.