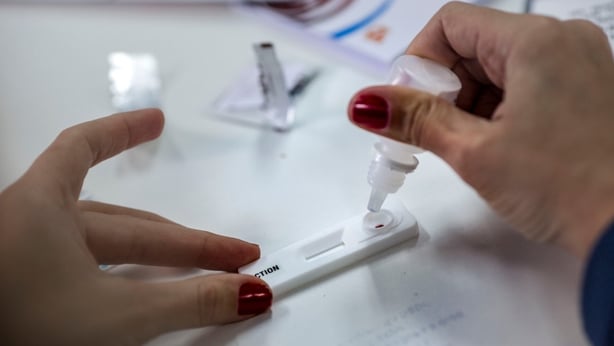 New HIV infections in Việt Nam have decreased to about 11,000 in 2016 from about 28,000 during the peak years in the early 2000s.
The report warned, however, that not all regions are making progress.
AIDS-related deaths also dropped from 1.9 million in 2005 to 1 million in 2016. "We are saving lives".
The report added that a year ago, 19.5 million of the 36.7 million people living with HIV globally had access to treatment and AIDS-related deaths have fallen from 1.9 million in 2005 to one million.
The report said the Asia-Pacific region's HIV epidemic is largely "concentrated among key populations, including sex workers and their clients, gay men and other men who have sex with men, people who inject drugs, and transgender people". Some 35 million have died. "As we bring the epidemic under control, health outcomes are improving and nations are becoming stronger".
The idea behind the 90-90-90 target is to diagnose 90% of people who are HIV positive; get 90% of the diagnosed HIV+ people on antiretroviral treatment, and 90% of those on antiretrovirals should be virally suppressed.
Unchecked, it destroys the immune system, causing Aids.
"However, there is still a significant proportion of people (48 per cent) not yet accessing treatment".
Just over half of people living with HIV in the region know their HIV status.
On the contrary, the progress against the set targets is trailing in Middle East, North Africa, Eastern Europe and Central Asia.
This goal is that 90% of people living with HIV know their status, among them, 90% are under treatment, and that among these, 90% had an undetectable viral load. In 90 percent of those, the virus will be "suppressed" by medicine to the extent that it can not function or replicate.
In Asia and Pacific region, the most of new infections are taking place in 10 countries among which, India, China, Indonesia, are leading the list.
In 2016 the figures were 70%, 77% and 82% respectively.
Oussama Tawil, the new country director of UNAIDS Myanmar, said that "a massive scale-up in HIV treatment" and a "decentralization of services" to prevent HIV, even in remote areas through government-run clinics, contributed to a large decline in AIDS-related deaths in the country. Both are areas marred by conflict and political uncertainty, and where stigma helps to drive HIV infection underground, making it even more hard to combat.
Eastern and southern Africa are "leading the way" and have reduced new HIV infections by almost a third since 2010, according to the report. In the Middle East and North Africa, the number of AIDS deaths increased by a fifth in the last six years.
"Donor government funding for HIV continues to be on the decline", said Kaiser Family Foundation Vice President Jen Kates, Director of Global Health and HIV Policy.
Under the report Ending AIDS: progress towards the 90-90-90, revealed taht in India, only 49 per cent of patients were on Antiretroviral therapy (ART) in 2016.The coverage of pregnant women living with HIV accessing antiretroviral medicines is 41 per cent and for children it is a mere 33 per cent.