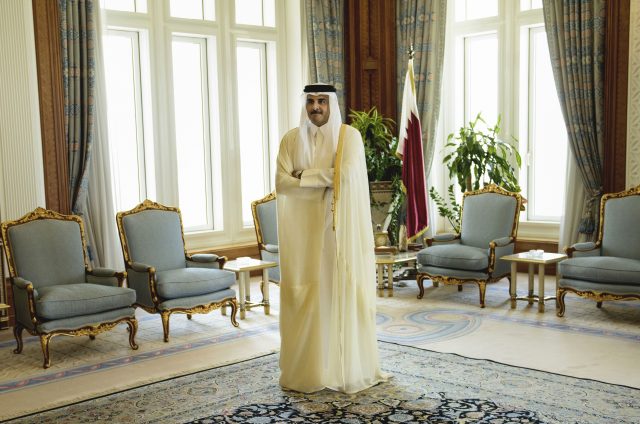 "We are not ready to surrender, and will never be ready to surrender, the independence of our foreign policy", Sheikh Mohammed bin Abdulrahman said.
On June 5, Saudi Arabia, Egypt, the UAE and Bahrain announced they were cutting diplomatic ties and closing air, sea and land links with Qatar, giving Qataris within their borders two weeks to leave.
"The dispute between Qatar and some Arab countries threatens the stability of the whole region", the Foreign Minister told reporters explaining that diplomacy remains Doha's preferred choice.
He also affirmed that the deployment of the Qatari army in the country did not see any change and that no troops were re-deployed.
Sheikh Mohammed said Qatar could nonetheless survive "forever", adding that it respected global agreements and would continue supplying liquefied natural gas to the UAE.
And he was even tougher on media reports suggesting Qatar supports the Iran-backed Shiite Huthi rebels fighting the internationally recognised government in Yemen.
The Gulf states have lost all trust in Qatar and have reached the end of the line in discussing how things can get better, one of the leading diplomats from the United Arab Emirates has said.
Saudi Arabia, the UAE, Egypt and Bahrain lead a string of countries that this week cut ties with Qatar over what they say is the emirate's financing of extremist groups and its ties to Iran, Saudi Arabia's regional arch-rival.
"For us, the strategic choice of Qatar is to solve any dispute through dialogue", Sheikh Mohammed added.
"There can not ever be a military solution to this problem", he said.
"We have been isolated because we are successful and progressive..."
"We have not asked for mediation, we believe this issue can be dealt with among the states of the Gulf Cooperation Council (GCC)", he told a news conference in Berlin. We are a platform for peace not terrorism. "So when the Qatari foreign minister says "listen, we need to engage in dialogue", we have done that for many years - that's just a statement for western consumption".