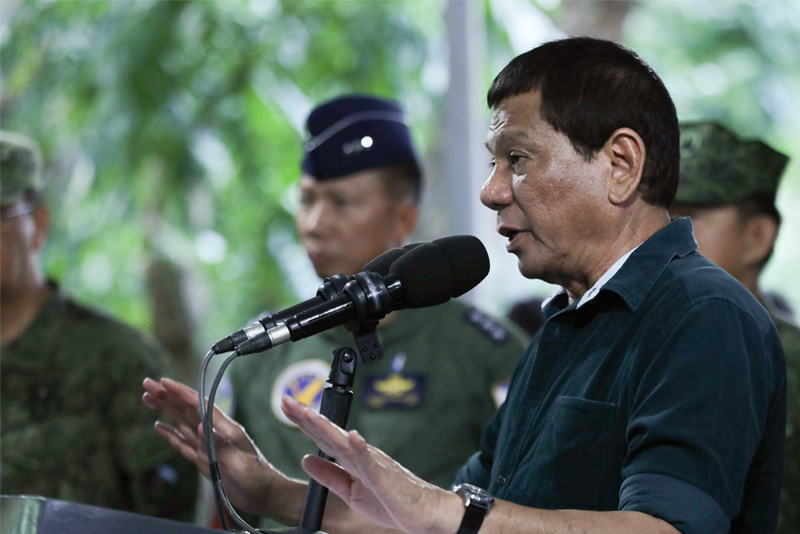 MARAWI: arawi (Philippines) June 1 (ANI): The Philippine military mistakenly killed its own 11 soldiers in the course of targeting Islamist militants, said a military official on Thursday.
National Defense Secretary Delfin Lorenzana revealed today during an event in Mandaluyong City that 10 soldiers were unintentionally killed and 8 were wounded by government forces' own airstrike on Wednesday, May 31. Gen. Restituto Padilla said Thursday, adding they were needed to neutralize Maute snipers.
It's sad, but sometimes that happens.
FOREIGN FIGHTERS KILLED According to the defense chief, eight foreign militants - two Saudis, two Malaysians, two Indonesians, one Yemeni and a Chechen - were neutralized by the military in the course of the week-long standoff in Marawi. But the website MaxDefense Philippines said it had a poor serviceability record and funding issues and lacked numerous capabilities of typical attack jets, like radar and internal guns.
This comes after Philippines President Rodrigo Duterte warned the people in the besieged southern region of the country that he will be harsh in enforcing the martial law there in the wake of a Muslim extremist siege on the city.
Fighting in Marawi City broke out on May 23 after hundreds Islamist militants seized buildings, stole weapons and released prisoners to join their fight in the city.
The military added 21 armoured vehicles and a third battalion of troops to the operation on Thursday.
Duterte, who declared martial law in Mindanao, has approved the creation of a "peace corridor" to hasten the rescue of civilians and delivery of humanitarian aid for displaced persons, said presidential spokesman Ernesto Abella.
Asked if they are members of the worldwide terror group ISIS, Lorenzana said, "I believe so".
Precision-guided bombs were used earlier in airstrikes in Marawi's urban areas, but the military ran out of the high-tech munitions and used conventional ones in Wednesday's bombing run, he said. Since then the government has been launching airstrikes to dislodge the rebels.
The militants have murdered 19 civilians, the military has said, while insisting none have died in any air assaults or the intense street-to-street battles. Marawi is regarded as the heartland of the Islamic faith on Mindanao island.
"We secured the bridges and we're pushing toward to the lair of the enemy", said Lieutenant Colonel Jo-Ar Herrera.
The clashes erupted when security forces raided a house to arrest Isnilon Hapilon, a veteran Filipino militant regarded as IS's leader in the Philippines. He says authorities are verifying reports that some have left in small groups for towns around Marawi.
"When you're desperate, you will do everything to survive", said Zia Alonto Adiong, a regional lawmaker who welcomed dozens of people, including children, who fled to safety after more than a week trapped inside Marawi. He said there have been efforts to reach out to parties who may conduct back-channel talks to help free the hostages.